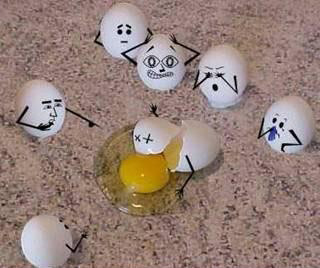 Joseph Strauss was a short man, even for the standards of early 20th century America, standing just shy of five feet tall. Yet, he had big aspirations. Even as a young man, the first signs appearing as he graduated at the top of his class from the University of Cincinnati with degrees in both economics and business.
During his college years, he was hospitalized with a lingering illness that left him bed-ridden for weeks. Strauss had little to do besides read a book or look out the window at the Cincinnati-Covington bridge. It was in these long, boring days that Strauss developed a fascination for bridges.
Upon graduation, he went to work for a the pre-eminent bridge designer of the day, Ralph Modjeski, a pioneer of suspension bridges. It's no stretch of the truth to say that Modjeski's imagination and agile thinking allowed American cities to span distances thought impossible before Modjeski put pen to paper. He built more than three dozen bridges during the Industrial Revolution, including the Bay Bridge in San Francisco.
The Bay Bridge, connecting San Francisco and Oakland is an impressive feat of engineering, a double-decked behemoth, stretching nearly four and half miles from terminal-to-terminal and capable of handling whatever the San Andreas fault could dish out. It was impressive feat in engineering, let alone early 20th century construction.
But Modjeski's marvel was quickly overshadowed by his student's magnum opus. A scant six months later, Strauss dedicated the completion of his bridge across the bay with a poem he had penned himself. A shameless self-promoter, Strauss celebrated the Golden Gate bridge (and himself) in "Spanning the Impossible." Continue reading "What Is It With Short Guys & The Deaths Of Thousands?"