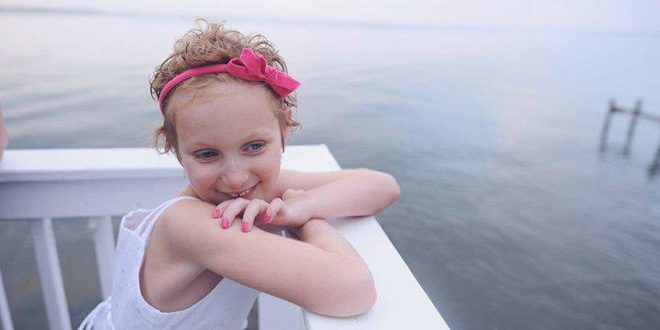 I wrote this piece for Wired's GeekDad. I struggled with it quite a bit for a couple of reasons. Foremost, it's intensely personal. I am writing about the Christians and their troubles and, while they are quite open about their experience, it still felt like I was intruding. Secondly, my kids are the same age as Ryan. As a parent, it was crushing to write this and imagine what they went through. Regardless, it is a powerful story.  
In the fall of 2011, when my son began playing hockey, I sat outside the boards during practice and watched as he fell down over and over. Skating can be a tough skill to pick up, harder still when burdened with helmet, pads and a stick. But he didn't give up and, as more experienced players flew by him, I made a mental note to get him some extra lessons.
As I did, one of the coaches came over and skated along with my son. He gave him some pointers and the falling down became less frequent. I knew most of the coaches, but not this guy. So, when practice was over, I moved to introduce myself. His name was Jeff Christian and he towered over me; when I shook his hand, mine disappeared in his. It was almost intimidating until Jeff broke into a huge smile, slapped me on the shoulder and treated me like an old friend. I knew right then that I had found someone special.
He was not only our coach, but he also began giving my son lessons and took him from an unsure skater to a kid with lots of confidence, who was scoring goals by the end of the season. Jeff is unique because not only is he very outgoing, but, above all else, he is interested in you. I can't remember a single time I've spoken to him when he didn't ask how I was and how my family was doing — it makes me really enjoy being around him. But when I first asked about his family, I was unprepared for the story that followed.
Jeff had just retired from a career of playing professional hockey. There were a few glorious weeks in the NHL, where he skated with Mario Lemieux on the Pittsburgh Penguins and another handful of games for the New Jersey Devils and Phoenix Coyotes, but for the most part, Christian had tumbled from city to city in the minor leagues throughout the United States and, for a time, the Deutsche Eishockey Liga in Germany.
The life of a professional athlete can be nomadic. Jeff had frequently moved across the country, even playing a year in Sheffield, England; always going where the work was. Toward the end of his career, he was coaching and playing for the Missouri Mavericks in the Central Hockey League, which is how he ended up near us. Then, in what was to become his final year of playing as a pro, Jeff and his wife, Dorie, had a day that would change their lives forever.
Ryan, their eight year old daughter, had come home from school with a headache. She rested while waiting to go see the doctor, but when Dorie went to wake Ryan, she found her unresponsive. What followed was a week-long nightmare of seizures, resuscitations, temporary brain injury, and testing. Lots of testing. Finally, after too much imaging, poking, and prodding, there was an answer: it was cancer. It was a very uncommon type, but most cancers that attack kids are rare. In Ryan's case, it was adrenal cortical carcinoma, an aggressive small cell cancer affecting just one in three million kids.
Upon hearing the news, the Christians gathered their things and moved to Memphis, Tennessee, so they could get care from St. Jude Children's Research Hospital, a facility dedicated to catastrophic pediatric diseases. Her treatment included numerous surgeries and a stint of chemotherapy that lasted more than six months. At times, she swallowed up to 60 pills a day. It was brutal, but she had the best doctors. And it paid off. At the conclusion of treatment, there was no longer any evidence of the cancer.
The family had moved a lot because of hockey, but after treatment was complete, they returned to their home just outside Kansas City because this is where Ryan's school was, with her teachers and her many friends who she loved spending time with. For a time, there were many good days and the Christians enjoyed them.
Unfortunately, later that year, the cancer returned. This time it was in her lungs, so there were more surgeries and drugs and tubes and unpleasantness, but, after it all, she was again deemed cancer-free. Eight weeks passed before imaging showed spots on her lungs and liver. So it was off to Memphis again. This time, the doctors talked about experimental trials and new procedures.
Time ticked away. Between reports of good days and bad, new trials and treatments, I saw the evidence of Jeff and Dorie's dedication to Ryan. Like many parents of sick children, they doubled down on finding fun things to do and ways to show Ryan the world. With St. Jude's outreach program, Ryan became a celebrity.
She performed interviews for newspapers and television and she was a natural in front of the camera. She got to meet Sheryl Crow, Ashley Judd, and many other television, music, sports, and movie personalities. In 2011, she went with her mom and dad to skate at Rockefeller Center in New York City, where she met cancer survivor Scott Hamilton and appeared on NBC's Today show.
These were all wonderful and fun things, but the crowning moment may have been last year when Ryan became a big sister, a role she cherished. Still, her enjoyment of these great opportunities was discouraged by her daily fight against illness. When asked about all the people she had met and unique opportunities she'd had, Ryan once said "I would trade it all if I could just be a healthy kid."
While there was little they could do to affect that outcome, the Christians did their best to make Ryan feel like a healthy kid. On good days, she went fishing with her dad or went to get her hair and nails done at the salon, an excursion that big, tough Jeff Christian spoke about with a surprising enthusiasm.
This past autumn, I ran into Jeff at a hockey game. After we exchanged greetings, he asked me how my family was doing and complimented my son on his improvements on the ice. I asked him how Ryan was and he told me that things had taken a turn for the worse. The doctors had told them all the avenues for stopping the cancer had been exhausted and there wasn't anything else they could do.
It was the only time I ever saw Jeff show the pressure of Ryan's condition, but it was just for a moment. The furrowed brow, the watery eyes were gone as quickly as they had appeared, replaced by a smile as he began talking about the fun things they had planned for Ryan leading up to Christmas. Not long after, the Christians moved to Ohio to be close to family for the time they had left.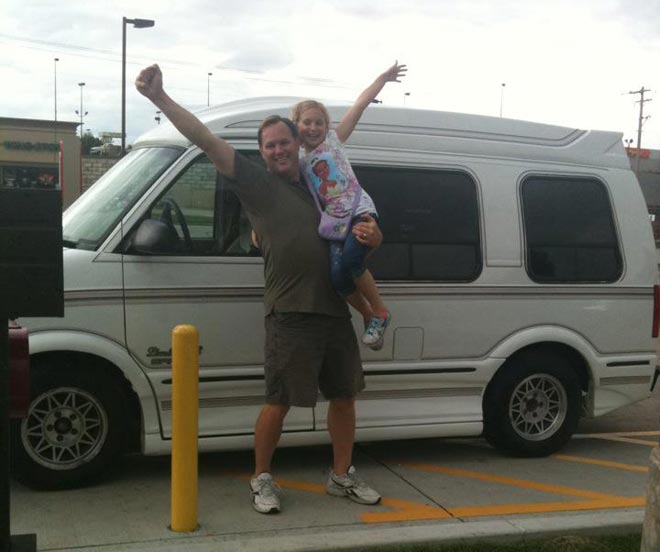 Unfortunately, that time was short. Last Thursday, just weeks after her eleventh birthday, Ryan Christian passed away.
There are many lessons to be learned from Ryan's life. Her story, very unfortunately, is not unique. Every day, 36 kids are diagnosed with cancer and one in five of them will die from the disease. Other sicknesses claim the lives of many other children; however, an illness is not what defines who a person is and it certainly did not define Ryan Christian.
Ryan was often seen with a smile as big as her dad's, which says a lot about how the Christians approached this battle. She was dealt a tough hand, but she faced it with the strength of a fighter. Much of that was just who she was, the rest came from the stability of her parents, who absolutely refused to ever give up hope. This persistent optimism kept all of them going through their ordeal.
While Jeff and Dorie's hopefulness and confidence gave Ryan an anchor to help hold her steady during the toughest days, I can't help but notice Ryan gave her parents courage, as well. The opportunity to get frustrated or angry must have been immense at times, but there was never any evidence of it. They worked well as a team, which is what the best families are, after all.
When I heard the news that Ryan had passed away, I was very saddened for the Christian family. It was a bad ending to a bad story. But I was also reminded of their optimism and what Jeff told me the first time I met him. As we talked during that first practice, as the players came off the ice, he told me "Just hug your kids. Every day you get to spend with them is a gift."
They're simple words, but it's sound advice that can often get lost in our busy lives.
All images courtesy of the Christian family.